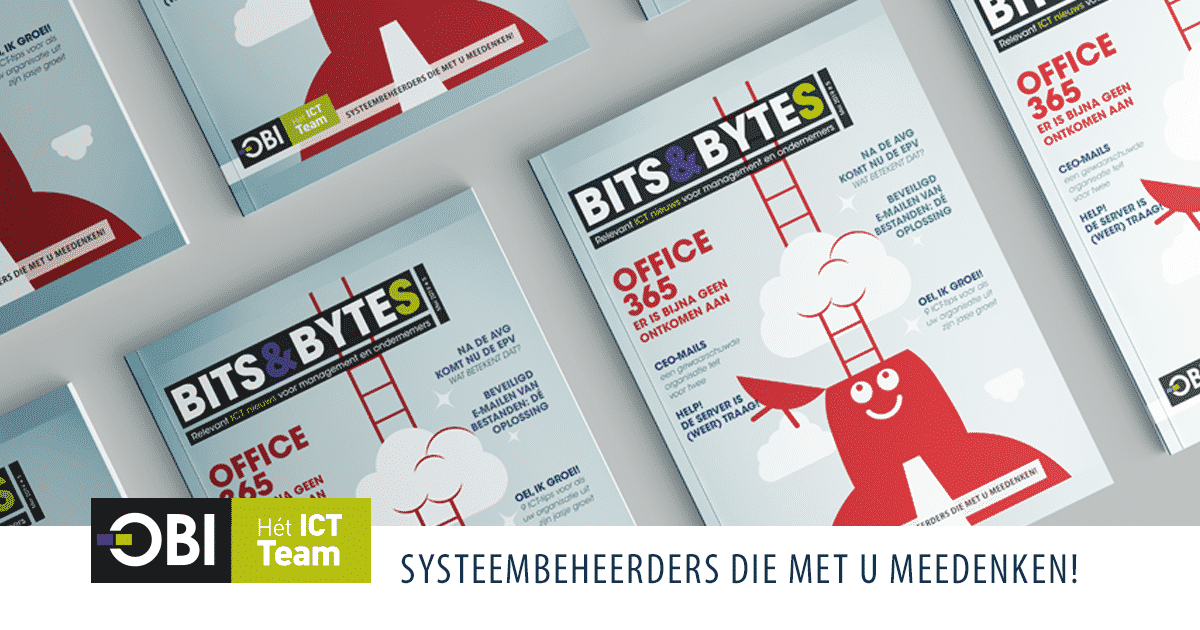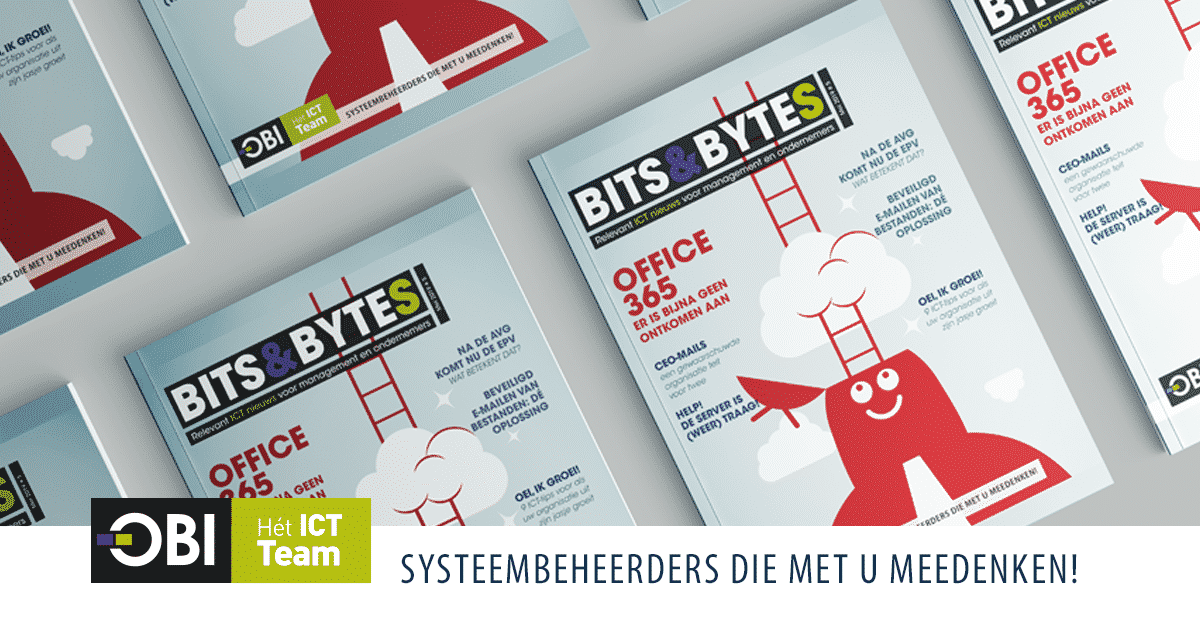 Zoals u op de cover van onze magazines kunt lezen wordt Bits&Bytes speciaal uitgegeven voor managers en ondernemers die op de hoogte willen blijven van relevant ICT-nieuws. Daarom vindt u ook in deze vijfde uitgave weer een schat aan ICT-informatie.
U vindt in deze uitgave de volgende artikelen:
Office 365
Er is geen ontkomen aan
Oei, ik groei!
9 ICT-tips voor als uw organisatie uit zijn jasje groeit
Beveiligd e-mailen van bestanden
De oplossing
CEO-mails
Een gewaarschuwde organisatie telt voor twee
Na de AVG komt nu de ePV
Wat betekent dat?
Help!
De server is (weer) traag!
Wilt u ook één of meerdere exemplaren van Bits&Bytes 5 ontvangen? Neem dan contact met ons op door te bellen naar 088-9008100 of te mailen naar info@obi.nl. Dan sturen wij het magazine geheel kosteloos toe.
Kunt u niet wachten om Bits&Bytes 5 te lezen? Lees het magazine dan hier online op ISSUU.